Want to know the best cheap tablets to play Roblox?
Have your kids been begging for a device they can play Roblox with their friends on? Or are you an avid Roblox fan yourself and looking to maximise how you play? Either way, you probably aren't looking to splash the cash on an expensive device! So, we have compiled a list of the best budget tablet to play Roblox that are bank account friendly and will take your game to the next level.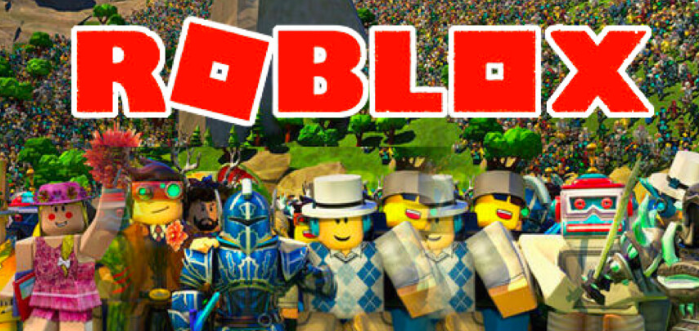 Roblox isn't just a game – it is an online community that is particularly popular among children and young people. The Roblox community is massive, and the games can now be played on phones, tablets, computers and games consoles. However, a tablet is the ideal device for this game – they are practical and lightweight, have larger screens, and many are now offered at a very low price.
Our Verdict 
| | | |
| --- | --- | --- |
| Child friendly | Best Android option | Best iOS option: |
| Huawei MediaPad T3 | Galaxy Tab 4 | Apple iPad Mini |
| ⭐⭐⭐⭐⭐ | ⭐⭐⭐⭐ | ⭐⭐⭐⭐ |
Samsung Galaxy Tab 4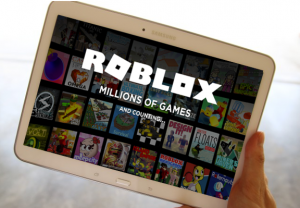 | Pros? ✔️ | Cons? ❌ |
| --- | --- |
| - 1280 x 800 resolution | - Slows down with intense gaming |
| - 1.2GH quad core processor | - Smaller 7" screen size |
| - Smooth performance | - Mid range speaker |
The Samsung Galaxy Tab 4 is a bargain, for under £100 you are getting a tablet more than capable of running games like Roblox! Should your child accidentally break the tablet, it won't cost a fortune to replace/repair. Its 1.2GHz quad-core processor helps the performance of the Tab 4, this means quick and zippy performances and being able to handle games like Roblox or Minecraft with ease! The screen resolution offers vibrant colours, and the smaller screen size is easier for kids hands to hold and offers less strain to their eyes.
Keep your kids occupied and buy a cheap Galaxy Tab 4 7″ here.
---
Apple iPad Mini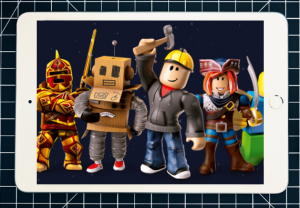 | Pros? ✔️ | Cons? ❌ |
| --- | --- |
| - 1GH dual-core A5 chipset | - Durability |
| - 9.7" Screen size | - Mid range battery |
| - 2048x1536 resolution | - Speaker |
Apple and iOS lovers – don't worry – there is a budget option for you as well. It's hard to find an iPad for under £100, but we've managed to find one on our site. The iPad Mini is a quick performer, and games will run smoothly and look fantastic thanks to the 1 GHz dual-core Apple A5 chip running it, plus the vast 9.7″ screen size makes games look brilliant. Also, kids love iPads, and they are easy and safe to use, and look great so if you're a parent you can enjoy its other amazing features as well! Additionally, the mini size makes it great for occupying your kids on the go, so you can get some well deserved peace and quiet whilst keeping them happy at the same time!
Save money and start winning with the iPad mini here.
---
Huawei MediaPad T3 – The Best Budget Tablet To Play Roblox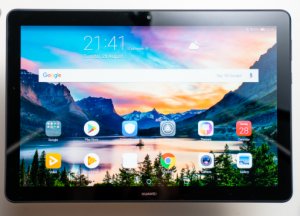 | Pros? ✔️ | Cons? ❌ |
| --- | --- |
| - Long lasting battery | - Screen resolution |
| 9.6" screen size | - Speaker volume |
| - Restricted access feature | - Storage |
Arguably the best value for money – this Huawei Tablet may be our favourite tablet pick for Roblox, and it comes as a surprise that it is under £100. This tablet is child friendly – it has a restricted access feature that means they are shielded from accessing things you may not want them to see, so they are safe to play Roblox without your supervision. It also has a low light protection feature to shield the eyes from excess strain, making it very suitable for families.
Snapdragon 425 and the 2GB of RAM is enough to handle hours of Roblox fun, and the aluminium design is sturdy to withstand accidents and drops, so if you are looking for a great all around tablet for Roblox then this is spot on.
Treat your family with the Huawei T3 MediaPad 10″ here.
---
Not found what you're looking for? Check out our webstore and find the perfect tablet for you!
Is Gaming your thing? We have also picked our favourite phones for Forrnite on our blog.