Best Phones For The Elderly In 2022
In the United Kingdom, around 3.6 million older people live alone, and this number is growing. As the population ages, access to mobile phones can make living independently easier for the elderly and reduce their feelings of loneliness.
In 2022, it will seem impossible for many people not to have a cell phone. With the rise in health concerns among older adults, mobile phones can be instrumental in helping them stay attached to their families and friends. Phone calls or video chats can be highly valuable during emergency times when they have no other means of communication. 
This means it is increasingly important to have a phone to help them stay connected. Here are some popular smartphones that will be ideal for the elderly.
Best Mobile Phones For The Elderly
A good phone should be easy to use, reliable, and safe. It should not cost too much and should offer all the elderly's essential needs. Below are some of our top picks.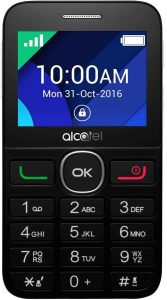 Alcatel 2008G – Designed For Senior Citizens
The Alcatel 2008G phone design is intended for older consumers who want an affordable phone that can be used for both voice and text messaging. It comes with a 2.4-inch display and a large keyboard that allows users to navigate their way around the device quickly. Additionally, an SOS button can be programmed to automatically dial emergency numbers upon pressing. 
The phone is compatible with hearing aid devices, making it very convenient for elderly users for communication purposes. The handset is designed to provide maximum ease of operation with dedicated hard keys, an SOS button, and volume control.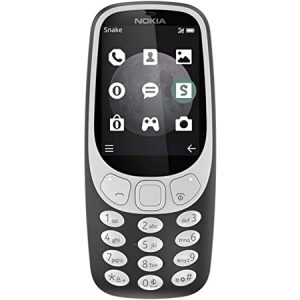 Nokia 3310 3G – Simple & Intuitive Phone
Most elderly prefer to have simple mobile phone functions, and the Nokia 3310 is a classic example of this. Nokia 3310 is an easy-to-use feature phone perfect for older people with all the features they need to stay in touch with family and friends and a battery that can last for a long time.
Nokia 3310 can make calls, send texts, and even access social media. Big buttons make it easy to operate, and its compact design makes it ideal for them. Basic cameras can also help them share photos and videos with their loved ones. Moreover, it is an affordable and durable little phone, so you will not have to worry about the occasional drop.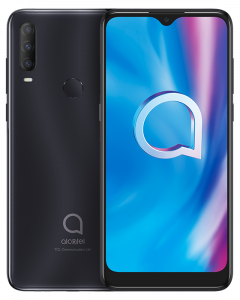 Alcatel 1s 2019 – Cheap and Functional Smartphone
The Alcatel 1s 2019 is an excellent option for those who need to use a smartphone and do not want to spend a lot of money. It is the cheapest Android smartphone available and features a sleek body that fits comfortably into your hand. This budget smartphone offers all the necessary features required by most senior citizens.
With the advancement in tech every year, Alcatel is one of the few companies which focuses on producing basic phones for the elderly and people with disabilities. They understand how important technology is for seniors. Their team works closely with these groups and tries to improve the quality of life through innovations.
LG G8000 – Feature Flip Phone
LG G8000 is one of the famous flip phones from LG and is specially designed to accommodate elderly users. These phones are small and perfect for those who find using bigger handsets difficult. It would be perfect for seniors, particularly those accustomed to the clamshell (or flip phone) shape.
With an easy one-hand, method of operating, users will find that they no longer need to struggle with complex technology like smartphones. LG G8000 is not just limited to senior citizens but also to anyone looking for a phone that is relatively easy to handle.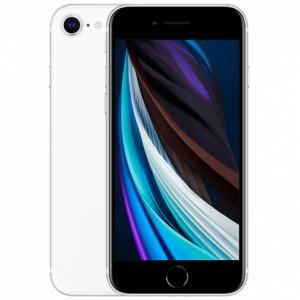 Apple iPhone SE 2020 – Affordable iPhone For The Tech-Savvy Elderly
The Apple iPhone SE 2020 is another excellent option for older people who would love to keep up with the times while still enjoying the benefits of having an advanced smartphone. In many ways, the iPhone SE is like the iPhone 8, but with some updates to keep up with modern trends. 
Although the display, camera, and design may seem outdated today, it will not matter to most seniors if they do not keep up with the latest tech. Additionally, if a senior with an iPhone wants a larger screen, they can shift seamlessly between the iPhone and iPad. 
An iPhone SE 2020 case would be an excellent choice for seniors buying this smartphone, as it would offer extra protection for the phone and some useful features, such as card storage.
For seniors, we do not recommend 5G – it is more expensive, drains batteries, and does not offer many of the features they need… with one exception. It can make video calls and chats much more convenient, especially when many participants are involved.
Those who need 5G may consider the Galaxy A32 since it has a big screen, a bunch of cameras, and an excellent design. There is no question that this is more expensive than the others on the list, and for most people, the other options will be more suitable.
That said, this could be one of the best mobile phones for video calling. Make sure the user resides in an area with good 5G connectivity; otherwise, the extra features will not be helpful.
Mobile Phone Buying Guide for Elderly
Although it might be tempting to buy a flagship iPhone or Android smartphone as they tend to be more popular than other devices, there is no point in buying an expensive handset if you cannot utilize its potential.
Older people have different levels of vision and hearing compared to younger people, so these factors must also be considered. In addition to technical specifications, there are some things about smartphones that elderly users should be aware of:
Display Screen
Many people, regardless of age, suffer from vision problems. However, the older generation tends to need glasses and may struggle to read small text. Therefore, it is best to choose a display screen size that will allow them to see everything on-screen clearly.
When choosing a display, make sure it is large and clear so that the person can more easily navigate through the screen. 
Buttons & Keyboard
Most touchscreen keyboards on smartphones are relatively small, and this can cause problems for older users who need larger keys for easy typing. Some older adults might prefer to use virtual buttons that appear on the screen, whereas others may prefer a device with buttons. Due to dexterity issues such as arthritis, finger strength could be an issue.
Therefore, buttons that are easy to press and big enough for fingers to reach should be considered. In addition, those with visual impairments will be able to use big, raised buttons more easily. 
Higher Volume
Hearing problems are another common condition among the ageing population. A high-volume device makes it easier for the user to hear what is being said over background noise. 
Some smartphones come with higher volume settings, making them suitable for the elderly who might want to listen to louder volumes. A high-volume setting can provide additional comfort in noisy environments like the bus or train.
Hearing Aid Compatibility
When looking for a new phone for an elderly who is deaf or hard of hearing, you should purchase one compatible with hearing aids. If your relative has a hearing problem, consult with them to determine which features their hearing aid supports. 
Emergency Features
One of the most helpful safety features on smartphones today is the SOS function, which is excellent news for anyone over 50 years old! Most manufacturers include this feature in their latest flagships, but many older handsets do not support it.
Get Great Value With Refurbished Handsets
For someone who is not a heavy mobile phone user, refurbished phones can help save money. For elderly users, refurbished phones offer better value than new models by providing the same functionality at a fraction of the cost.
Furthermore, when you are looking to purchase an older model, finding them can be a challenge. As manufacturers are ceasing production of old devices, purchasing a refurbished device may be the best option. This way, you get the phone you need as well as in a very good condition.
Beware of buying from marketplaces, as they can be prone to scams. You should always buy from official retailers with a warranty and return policy available.
Easiest Phone For A Senior To Use
Feature phones (i.e. brick phones) are the most accessible phones for the elderly since they are simple to use and have long-lasting batteries. Nevertheless, if you want something easier to carry around, then a basic phone is ideal since it takes less space.
Flip phones are also popular among seniors because they are easy to operate. They require only one hand for dialling and texting, making them great for those with arthritis or other injuries. Modern ones are also equipped with 4G and various apps like Facebook and WhatsApp. They may be challenging to un-flip for certain users as well.
The hardest mobiles to use will be smartphones, even for seniors who have used technology for decades. Touch screens make it extremely challenging to navigate through all their functions. Only pick one if you are sure the user will be able to use it or have a youngster with you.
Should You Consider a Basic Phone or a Smartphone?
Depending on a person's needs and mobility, a basic phone may be preferable. Unlike basic phones, which provide most of the most basic features, smartphones are also linked to the internet, which can be used to access a wide range of applications, including social media and banking apps. 
Even so, a basic phone may feel like a better fit for someone limited in terms of mobility due to age-related health issues. If you are looking for an inexpensive alternative, there is none better than a basic phone made specifically for seniors.
Final Thoughts
To help your loved one stay connected, you should always look for senior-friendly features when choosing the best phone for the elderly. Pick one that matches their preferences and physical abilities.
Rather than buying a new one with a contract, we recommend getting an unlocked refurbished phone. Having an unlocked phone means your loved one is not confined to a particular network provider and can choose from various options while travelling.
Mobile phones are prone to damage from falls and accidents, so buy one that is durable. This is especially true for older adults who tend to fall more often. It would also be helpful to get a phone case and screen protectors for added protection and longevity.
Once again, choose wisely! You do not want to get a device that does not suit your elderly. And remember: always consider their budget before purchasing anything else.